·
Disruptive --> IG /Facebook
I will start with a little history: In December of 2015 I ordered The sub box from SSV. In the box they included a brochure with a Slingshot next to an airplane that had speakers behind the headrest and I immediately called them. They informed me that they were in the process of making the mold for it and that it will be done soon...
That changed my installations plans a bit. :smug: Instead of a 3 channel amp I got a 5 channel amp 2 front / 2 rear and sub. I installed everything and wired the rear channel to where the pods would be...:smuggrin:
After that I called SSV almost every month asking about the pods... I must have driven them crazy. :banghead:
But they were super cool about it and provided me an update each and every time.
December 2016, out of nowhere I got a call from a 818 area code... "This is SSV calling to inform you that the rear speaker pods for the slingshot are complete..."
I receive the package and this is what I got: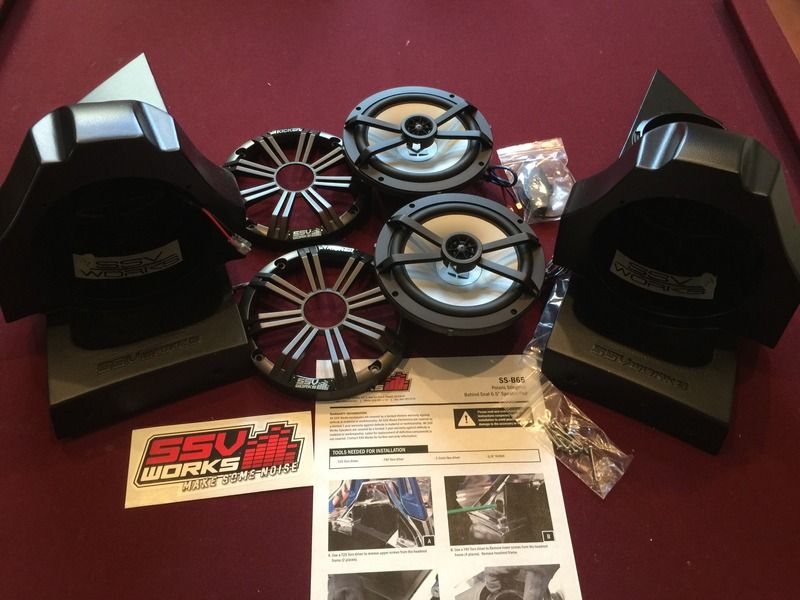 My first impression was, wow. This was really well built. The pods look and feel
SOLID
. The quality of the pods are outstanding.
The package comes with everything you need and with instructions that are pretty clear even for someone who has never done an install.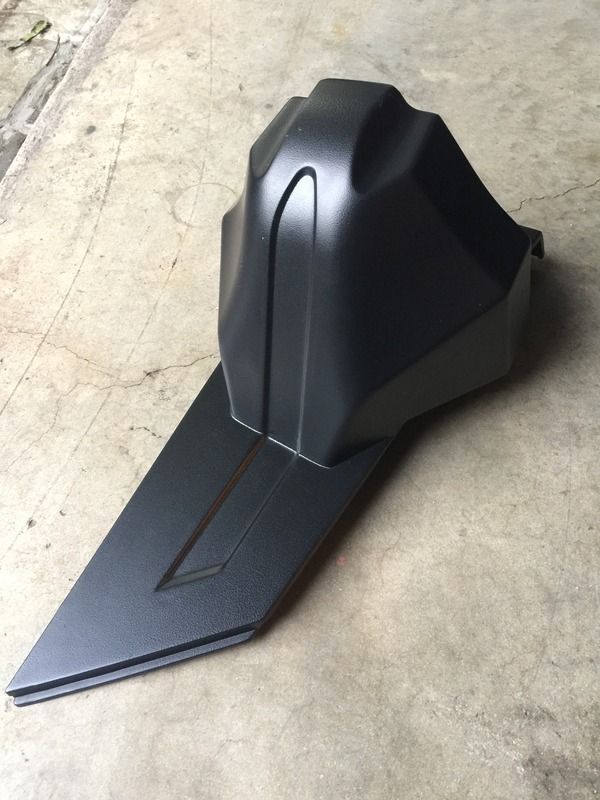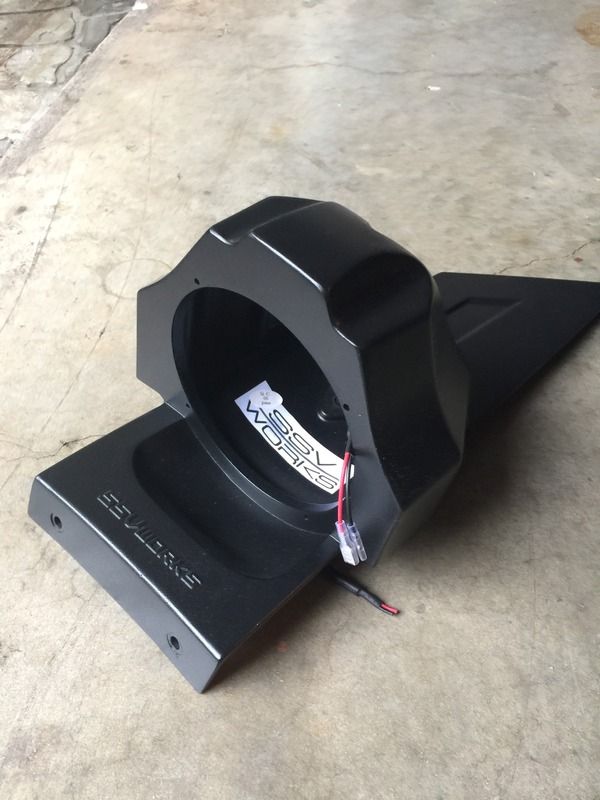 Compared side by side: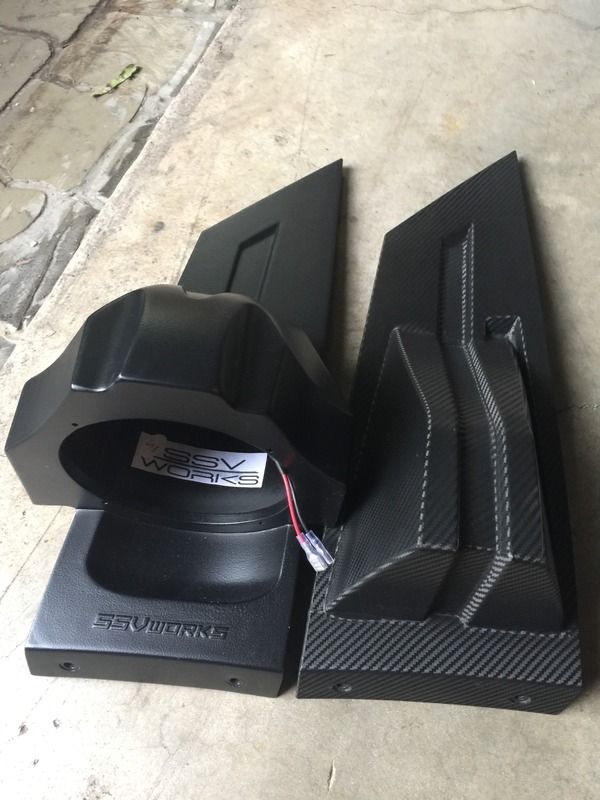 I followed the instructions and proceeded to test the fitment... Absolutely
NO ISSUES.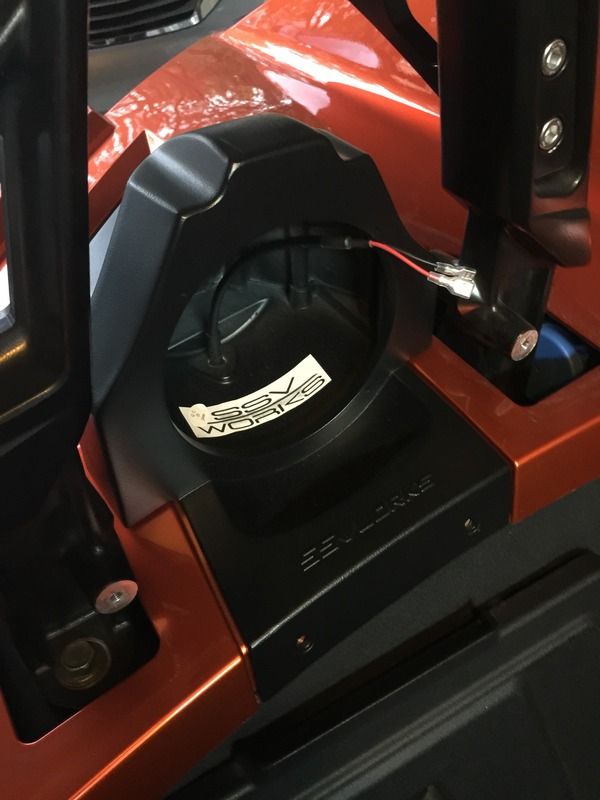 Then completed the install on the passenger side.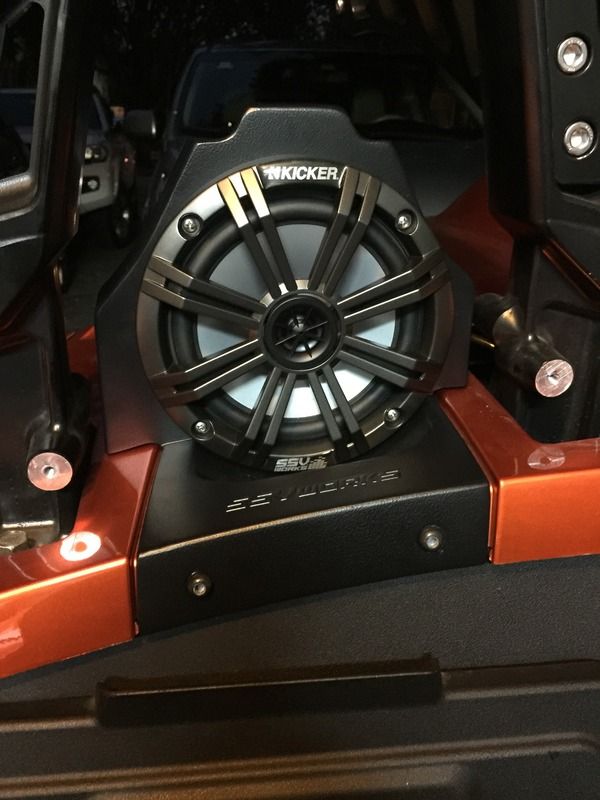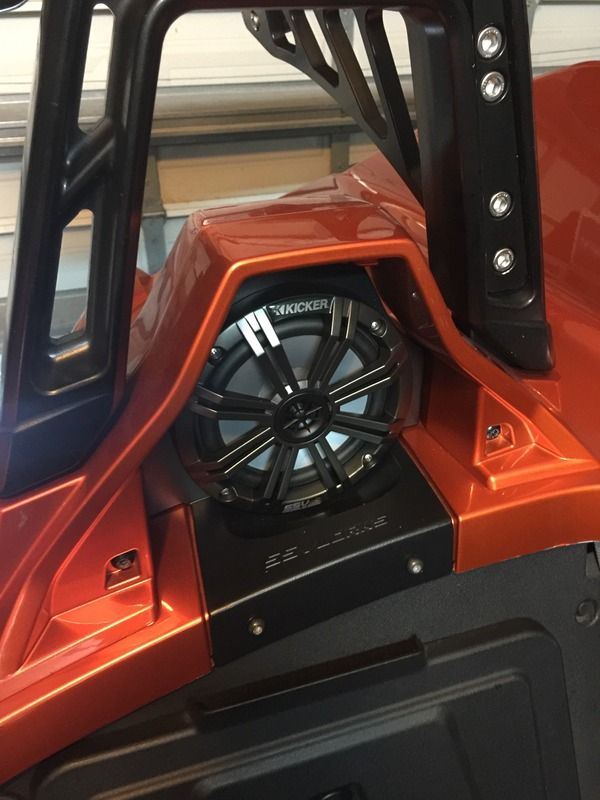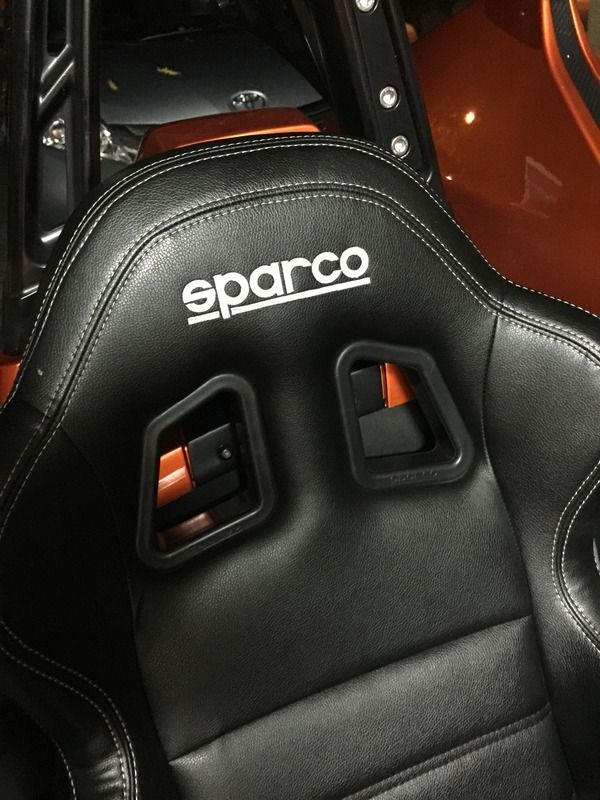 The driver side adds just one step, the gas cover, but is super easy. Even a 5 year old can do it.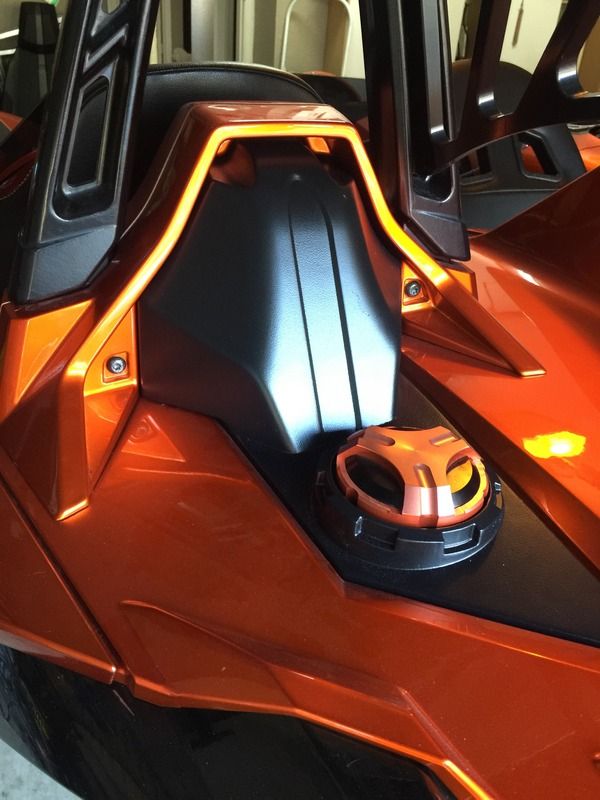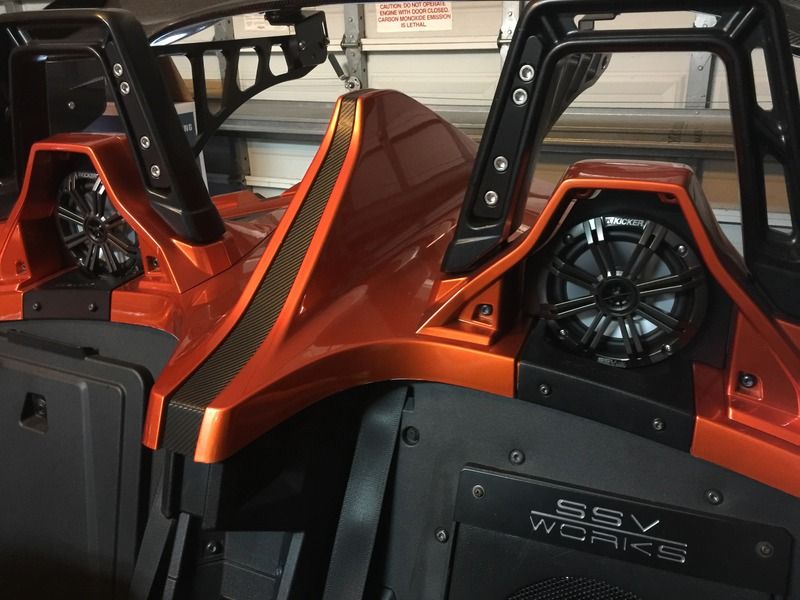 Now, the good stuff....
The sound is amazing.
It really feels the much needed music sound on the slingshot. It is loud and clear :wideyed:.
At stand still I found myself lowering the radio because of how loud it was using the same volume that I used before.
I set the audio at the same level that I had issues hearing before at 70mph and I had no problem listening to my music.:headphone:
Overall I rate the product A+.
It was without a doubt worth waiting for. Do I recommend this? Hell YEAH. You will be happy.
A huge thanks to SSV for such a great product.
@

[email protected]