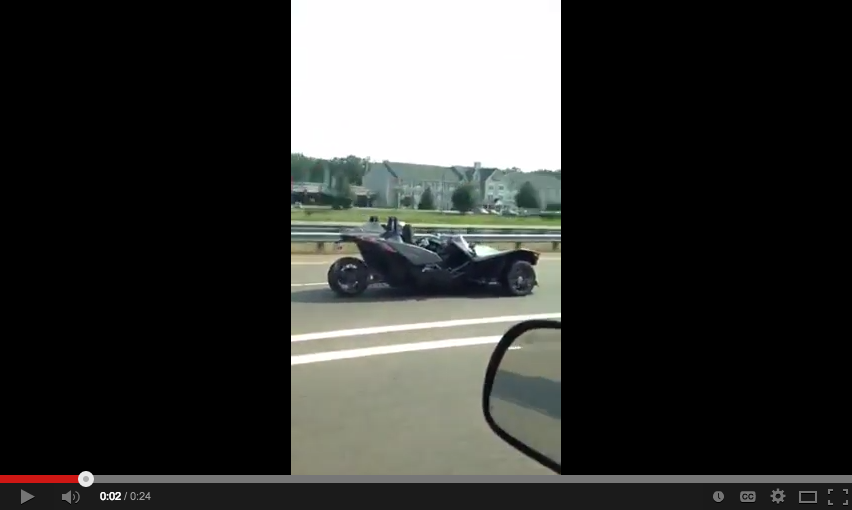 ​
The excitement in this guy's voice reminds me of the kind of excitement that I felt the first time that I saw an exotic car on the road when I was just a lad. I cannot imagine how I would react if my young self saw a Slingshot for the first time. I have been lucky enough to be able to drive and ride in some truly special cars in my lifetime, and I always loved to look over and see a little boy or girl, with their nose pressed against the window, not wanting to miss a single second of the car as it passed. It made my day to know that I had made their day by just enjoying a special car where it was meant to be enjoyed, the open road.
I think that we are going to see a lot of this once the Slingshot starts hitting the roads. The lucky few that will get the first run of Slingshots will be on the cameras and cell phones of so many strangers for simply driving something so radically different on the roadways around the US. I don't even want to talk about the number of questions that they are going to have to answer during fuel stops. Get ready to make some days ladies and gentlemen!
Thanks to Centhron for tracking down this video. See it in the second post of this thread.