Since we are pretty much starting with a blank canvas in regards to the Slingshot, I thought it would be fun to start a thread listing ideas for possible future accessories.
Here's a few ideas that I have:
Removable hard saddle bags or storage.
Since it looks like the body slopes back towards the middle rear wheel I think there could be the possibility of adding some hard bags in this area that will increase storage and possibly increase the esthetics of the vehicle.
Something that could be removed and used as luggage on long trips and that would also look like part of the vehicle.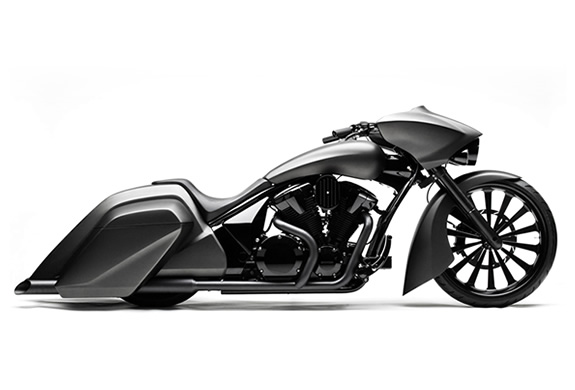 Some sort of hard or soft top that could be bolted/clipped on?
A modification for those who live in colder/wetter climates that want to be able to use the Slingshot year around. A tinted clear top or carbon fiber piece would be cool.
Surfboard racks!
How kickass would the Slingshot be as a beach bomber?! A nimble open-top ride that you could bungie your surfboards to and roll down to the beach
A concept similar to this: