·
Disruptive --> IG /Facebook
One thing that you will want are floor mats. Why? Because Either you or someone is going to step in the Sling with little rocks on their shoes and scratch the floor!! Avoid it by getting a set of mats.
I looked at different mats and decided for the ones from Cycle Springs. I have to admit that I was skeptical at first, but the pictures on the site does absolutely no justice for them !!
The buying experience: Excellent. no issues what so ever.
My first impression: Holly Sh*t !! They are BAD ASS !
Waterproof Marine Quality RUBBER Mats
Soft rubber backed
They have the SlingShot emblem in them
They were the only ones I found that had a footrest for the passenger side.
The footrest says SLINGSHOT.
The installation is a breeze.
The Footrest comes with double sided adhesive so it will not go anywhere!
The mats come with snaps to ensure that they won't go anywhere!
They enhance the look to the interior and provide a MUCH needed heat insulation on the passenger side foot wall.
If I had to describe them with one word it would be: AWESOME.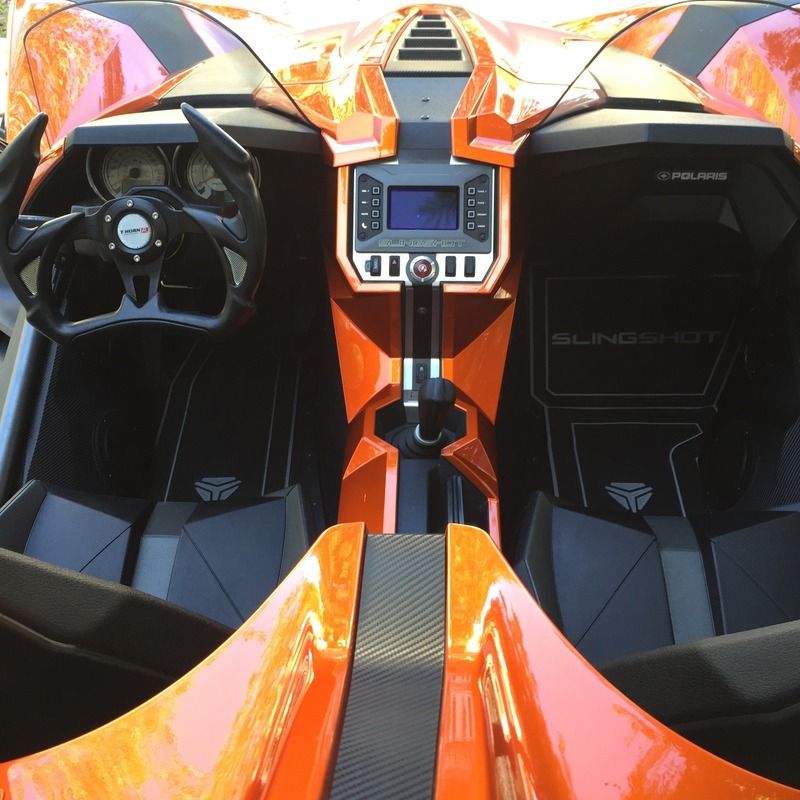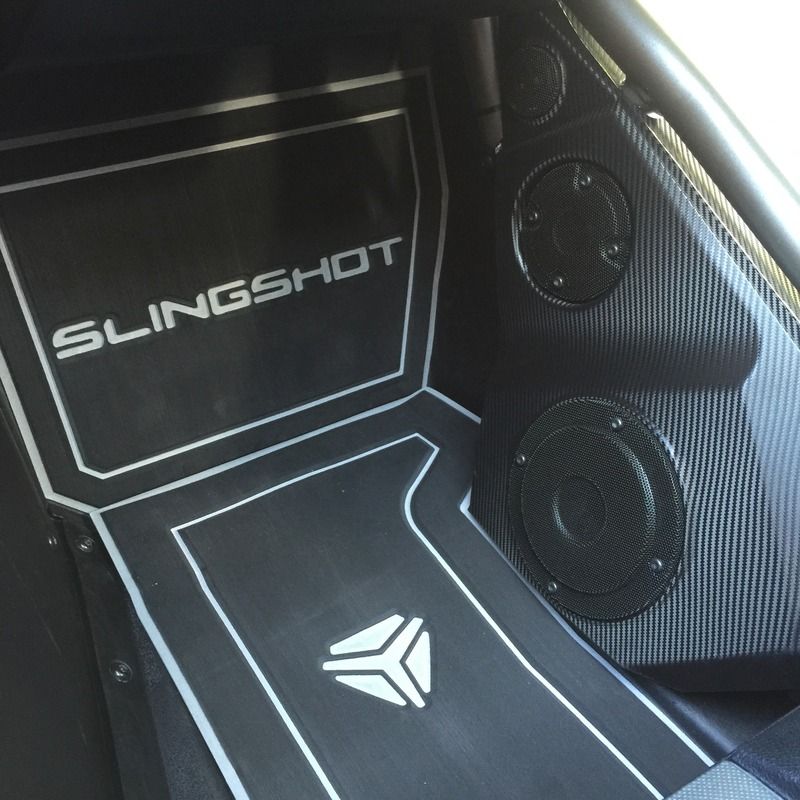 Updated with Orange mats.