Discussion Starter
·
#1
·

The AirventuR jacket by Rukka was introduced to the market in 2019. It has a super breathable and abrasion-resistant chassis made of Cordura AFT and AFT+. The company is an expert in using this advanced material. The new AirventuR comes with CE Level 2 armor for elbows and shoulders. There are big pockets in front and at the back for chest and back protectors.
The Armarone model features a 100% breathable, wind and waterproof construction made with the use of laminated abrasion and tear-resistant Cordura fabric. The jacket is perfect for adventure riding in colder weather thanks to the removable thermal liner.
The woman's Elastina jacket is a part of Rukka's multi-season touring line. It works perfectly in fall, winter, and spring. It features a wind- and waterproof but breathable Gore-Tex Z-liner membrane. The outer shell is made of stretch Cordura and a detachable thermal layer.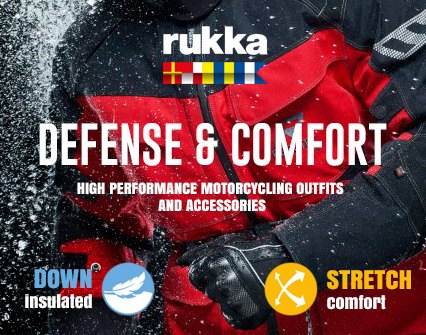 Rukka® - Airventur Jacket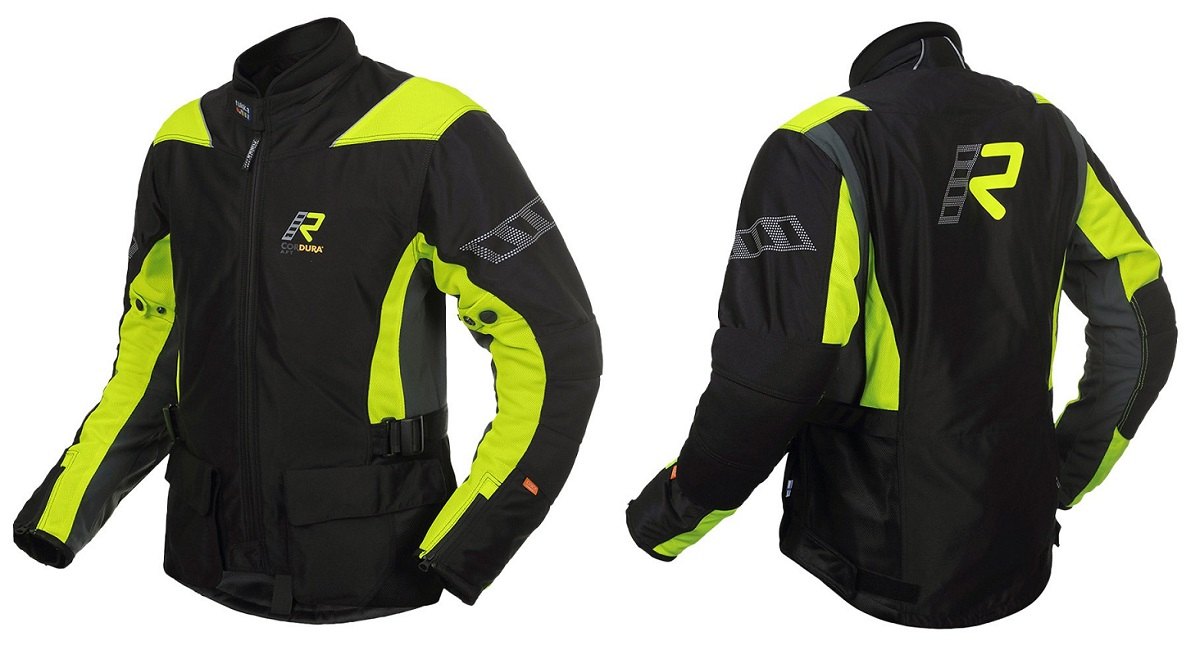 Features:
• Knitted mesh Cordura AFT and AFT+ for maximum airflow
• Knitted Cordura AFT two layers strengthening on elbows
• Width adjustment on the upper arm with snap fasteners
• Zipper adjustment on sleeves and hook and loop fastener adjustments in hem
• Adjustable waist belt
• A crotch strap and a long connecting zipper for trousers
• Three pockets in the outer jacket, two on front and a large pocket at the lower back and two pockets inside
• Rukka D3O™ Air XTR shoulder and elbow protectors, CE norm EN 1621-1 2012
• Pocket for Rukka D3O™ Air All Back and CP1 chest protector
• Highly breathable AFT+ material on sleeves, sides, and back
Rukka® - Armarone Jacket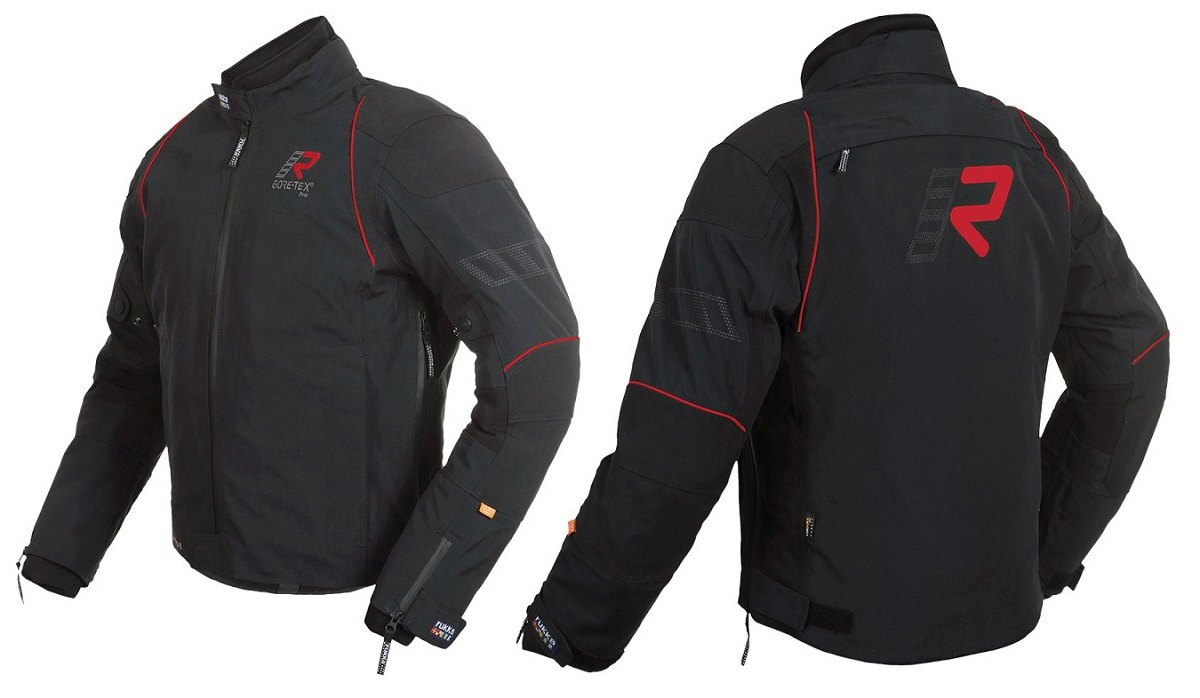 Features:
• 100% breathable, wind and waterproof Gore-Tex™ Pro 3-layer laminated abrasion and tear-resistant Cordura shell fabric
• Armacor strengthening's on elbows and shoulders, a combination of high-tech fibers; aramid (made with kevlar), Cordura and Gore-Tex
• Soft neoprene in collar
• Width adjustment on the upper arm with snap fasteners
• Adjustable hem with hook and loop fasteners
• A crotch strap and a long connecting zipper for trousers
• Elastic parts on sides of the jacket, on upper back and arms
• Two waterproof pockets outside with zippers
• One waterproof pocket with zipper inside including mobile phone pocket
• To achieve waterproofness the rider must always ensure that zippers are fully closed correctly
• Rukka D3O™ Air XTR shoulder and elbow protectors, CE Norm EN 1621-1 2012
• Rukka D3O™ Air All Back protector, CE Norm EN 1621-2 2014
• Detachable Thermoreflective inner lining with 60g insulation
• Integrated waterproof, elastic ATS (Anti Thief System) Gore-Tex Stretch collar which can be hidden in its pocket
• Sleeves end with zippers, hook and loop fasteners tightening and waterproof Gore-Tex inner cuffs
Rukka® - Elastina Women's Jacket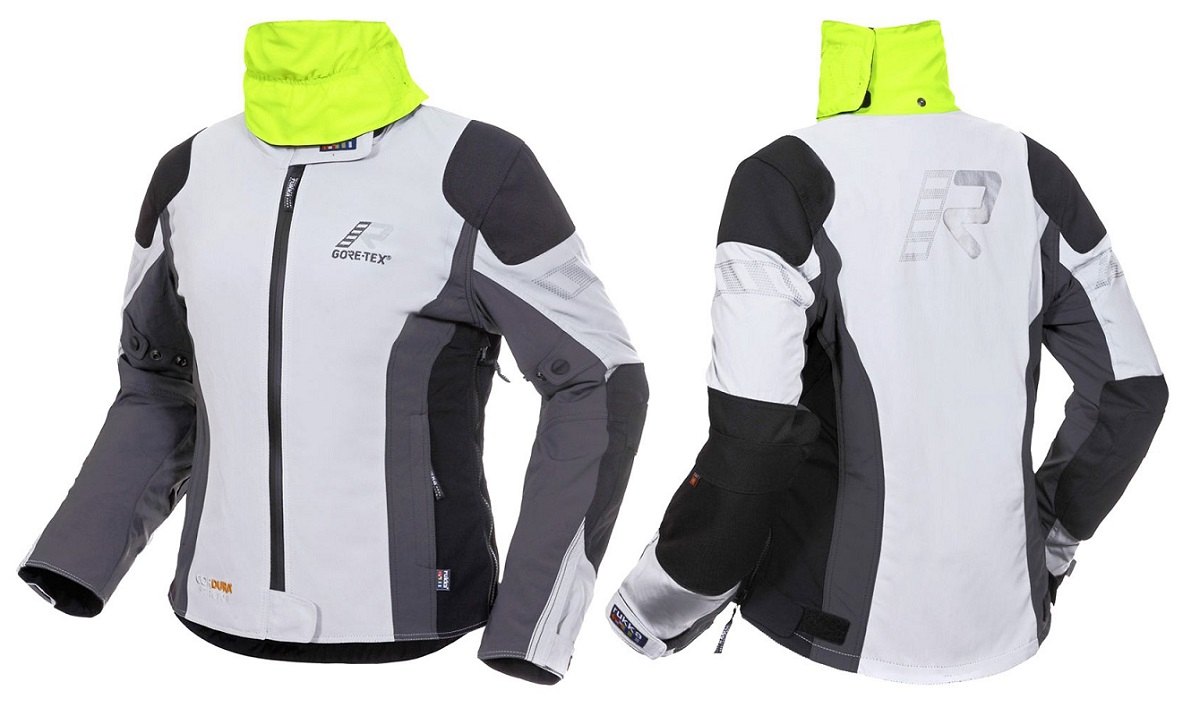 Features:
• Abrasion-resistant stretch Cordura 500 shell fabric
• 100% breathable, wind and waterproof Gore-Tex™ Z-liner membrane
• Highly tear and abrasion-resistant reinforcements on shoulders and elbows
• Soft neoprene in collar
• Ventilation Openings with Zipper and Mesh Inserts for Maximum Airflow On sides
• Width adjustment on the upper arm with snap fasteners
• Adjustable sleeve ends and hem with hook and loop fastener tightening
• A crotch strap and a long connecting zipper for trousers
• Two outside pockets
• Two pockets inside (waterproof) including mobile phone pocket
• One pocket in the detachable inner liner
• Rukka D3O Air Protectors for Optimum Comfort with Maximum Protection
• D3O™ Evo Range shoulder and elbow (fits well for ladies) protectors, CE Norm EN 1621-1 2012
• All Back protector, CE Norm EN 1621-2 2014
• Pocket for Rukka D3O Air Full back protector
• Integrated high protective ATS (Anti Thief System) Gore-Tex Stretch collar which can be hidden in its pocket
• Detachable thermal lining (60g)
Click the image for more information
To browse the full catalog of Rukka gear at MOTORCYCLEiD.com, please click the "Shop Now" button below:

If you have any questions, feel free to ask them here, in a PM, or call our tech experts at 888.903.4344​